Routes of the Big Bear Butt Cruise
---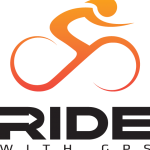 Check out all of our routes for the Big Bear Butt Cruise, along with our 55k Dirt Ride and Paddle add on for this years cruise at: RidewithGPS.com : Click here to get GPS and elevation data!
There are four primary routes that make up the BBBC – and ALL skill levels are welcome to participate.  The rides are as follows:
70k ride (purple) | 130k Route (Blue) | 170k Route (Green) | 210k Route (Yellow)
Check out our 2017 route map below.  We are working with the local road commission and area transportation specialists to finalize our 2019 route.  We anticipate a similar route as 2017, however, construction on a few roads may divert us on some of the southern routes.
Get registered for the 2019 Big Bear Butt Cruise
---
2017 Route Map- 

NOTE: OUR MAP MAY CHANGE WITH CONSTRUCTION ON RED BRIDGE THIS YEAR